DESTINATIONS
Explore More with Our All-Inclusive National Park Vacations
For over 35 years, family-owned and operated Adventure Travel has created exhilarating national park vacations, twice earning the distinction as the World's Best Tour Operator by Travel + Leisure magazine. Our all-inclusive adventure vacations offer the most intimate, meaningful, and memorable adventure travel experience imaginable. Discover the wild west on horseback outside Yellowstone or the dramatic soaring peaks of Grand Teton National Park. Bring the kids along on our exciting Arizona adventure to the breathtaking Grand Canyon or head over to California's Yosemite National Park and stand in awe below the famous granite cliffs of El Capitan and Half-dome. Our national park vacation packages include iconic sites and hidden gems to delight every traveler!
Bavarian Mountains Tour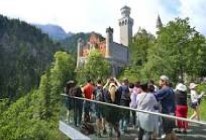 Book It!
7 days/6 nights Bavaria is the Texas of Germany: a relatively huge chunk of the country (Germany's largest Bundesland), with an independent streak and unique history, not to mention still-vibrant rural traditions that seem to epitomize, at least to outsiders, the national character.
From $4498 / person $4198 / child
Grand Egyptian Tour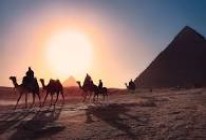 Book It!
7 days/6 nights Whether you're cruising down the Nile, marveling at Islamic architecture in Cairo, or standing in awe of the Pyramids of Giza, you'll discover that ancient history comes alive on tours to Egypt.
From $4998 / person $4698 / child
Vietnam Grand Prix Tour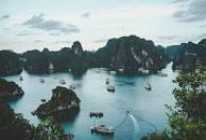 Book It!
12 days/11 nights Islands and beaches are among the finest in all of Southeast Asia, and its cuisine is very possibly the most delicious you will ever find. Today, this gracious and graceful country is an outstanding travel destination.
From $6898/ person 6298 / child
MAILING ADDRESS
Adventure Travel
P.O. Box 1234
Ankeny, Iowa 50023
EMAIL US
CALL US
555-222-3333
CREDENTIALS
IATA ID 16513102 IA 1111
Go to Top